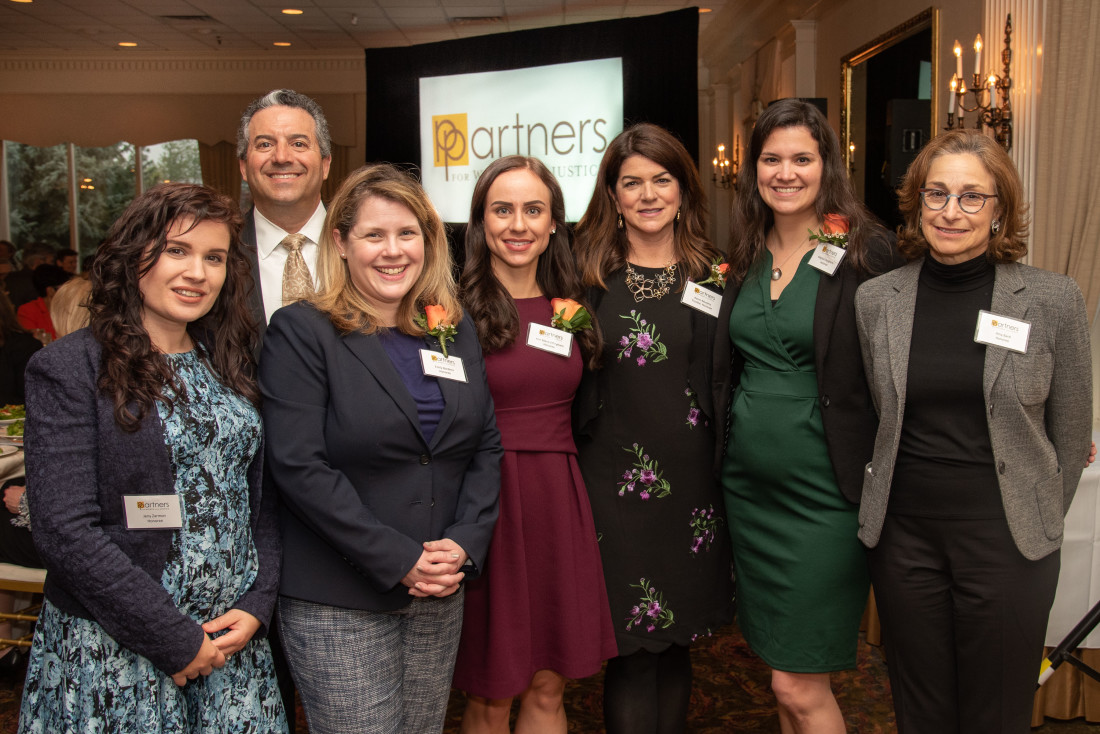 Bressler, Amery & Ross received the "Partner in Justice" award on May 1 for its pro bono work on behalf of Partners For Women And Justice, a non-profit organization providing free legal representation to low-income victims of domestic violence.

Bressler received the award at the organization's Annual Spring Benefit in West Orange, N.J. The firm was recognized for its long-standing service and support of Partners. Since 2012, Bressler attorneys have represented clients of Partners seeking final restraining orders in New Jersey Superior Court.

Bressler principal Amy Bard accepted the award on behalf of the firm and discussed her experience working with Partners. More than 400 people attended the event, many from the New Jersey legal community.
"We are very proud of our affiliation with Partners and our firm's commitment to pro bono service," said Bressler principal Karen Murphy, who is a member of the Board of Trustees of Partners.

Other Bressler attorneys who have performed pro bono work for Partners have included principal Sam Thomas, counsel Emily Bordens, and associates Mike Morris, Ann Marie Effingham, Emily Rodriguez, Jeny Zarmon and Meghan Dougherty.

The following Bressler attorneys also attended the event: Diana Manning, David Schneider, Michael Ostrowsky, Keith McManus and Katie Gannon.